Consortium
We have put together a team of highly experienced and motivated experts from the field of biological diversity, inland water remote sensing, land remote sensing and EO data processing, and validation:
Project Management and Inland Water
Brockmann Consult GmbH (BC) (Germany) is offering a full range of services for management of environmental data, is deeply involved in MERIS instrument algorithms development, validation and evolution and is specialised in optical water remote sensing. BC is contributing to the science progress as coordinator of the CoastColour project and by its participation in the MERIS lakes and Case 2 Regional projects.
BC is priming the project and the project is managed by Dr. Carsten Brockmann. The BC team is in charge of MERIS data pre-processing and inland water processing, as well as contributing to the inland water algorithm development and the Sentinel/ Proba-V study.
Drylands
GeoVille Information Systems GmbH (Austria) is dedicated to delivering the complete range of value-added geographic information services in the land domain with special reference to environmental applications.
For the Diversity II Project, the GeoVille team is led by Dr. Ute Gangkofner, head of the Projects Department of GeoVille. GeoVille is responsible for the Drylands algorithm development and product generation, as well as contributing to the Sentinel Proba-V study.
Biodiversity and User interface
Brockmann Geomatics (BG) (Sweden) is a company of geoinformation consultants, offering services which comprise information products and methodological solutions based on remote sensing and Geographic Information System (GIS) technology with a focus on natural objects with high conservation value.
Prof. Per Wramner of BG is the science leader of the Diversity II Project and as such the interface between the biodiversity user community and the EO experts. Prof. Wramner has played an active role in the work of the Convention on Biological Diversity (CBD) from its very beginning. He participated in the negotiations which resulted in the establishment of the Convention in 1992 and has since then worked in several ways and functions for its successful implementation, both at national and international levels.
Validation
CIBIO - Research Centre in Biodiversity and Genetic Resources (Portugal), is an Associated Laboratory (LA) managed by the Institute of Agricultural Sciences and Technologies (ICETA), a non-profit private institution at the University of Porto (Portugal). CIBIO conducts basic and applied research on the three main components of biodiversity: genes, species and ecosystems.
The CIBIO team is led by Dr. José Carlos Brito, leader of the research group "Biodiversity of Deserts and Arid Regions". CIBIO's main responsibility in the present project is the validation of the Diversity II Products, i.e. performing their own validation activities and coordinating the external contributions from our consultants and users.
Support
The core team is supported by five consultants, who provides their special expertise on methodological questions and will contribute to the validation.

Dr. Sampsa Koponen from the Finnish Environmental Institute SYKE is an expert on remote sensing of inland waters in boreal areas and his organisation possesses a very large dataset of biological and optical in-situ data.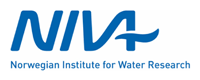 A similar contribution will be provided by Dr. Kai Sorensen, NIVA, who is working on Norwegian and African Lakes.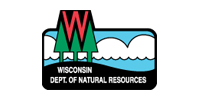 The global network of Lakes experts will be completed by Dr. Steven Greb, chair of the GEO Inland and Near Coastal Water Working Group, and is an expert on lake remote sensing in North and South America.

Prof. Rasmus Fensholt is working at the Department of Geography & Geology, University of Copenhagen, Denmark. He is an expert on Earth Observation (EO) ecology studies of terrestrial dryland ecosystems and his research concerns global change studies, productivity potential, land degradation and early warning systems.

Finally, Dr. Kurt Günther (DLR) is making available to the team his knowledge on Soil-Vegetation-Atmosphere-Transfer (SVAT) for estimating the Net-Primary-Productivity (NPP) of terrestrial vegetation, as well as his expertise and data for validation of land parameters.